Detveyt: 81262 t
Tam Boy x Tam Genişlik: 229m × 32.26m
Yapım Yılı: 2015
Alman filosu ivedi 2.mühendis katılımı planlanmaktadır . maaş 6800 usd kontrat süresi 4 ay ;US (c1/d ) vizesi bulunması gereklidir.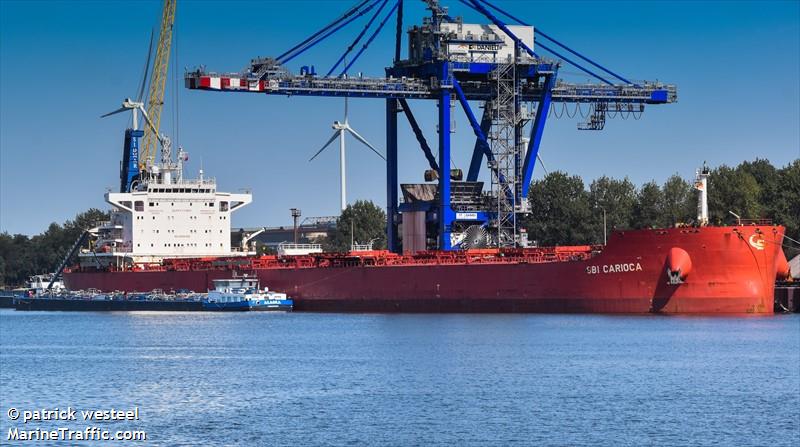 Vessel details for: SBI CARIOCA (Bulk Carrier) – IMO 9719549, MMSI 538006268, Call Sign V7LF4 Registered in Marshall Is | AIS Marine Traffic
Vessel details: SBI CARIOCA. Discover the vessel's basic Details, including the vessel IMO / vessel MMSI and vessel Call Sign. Type: Bulk Carrier Vessel, Registered in Marshall Is. Find dead-weight-tonnage, Gross Tonnage and the Year of Build vessel details. Vessel details about SBI CARIOCA include….